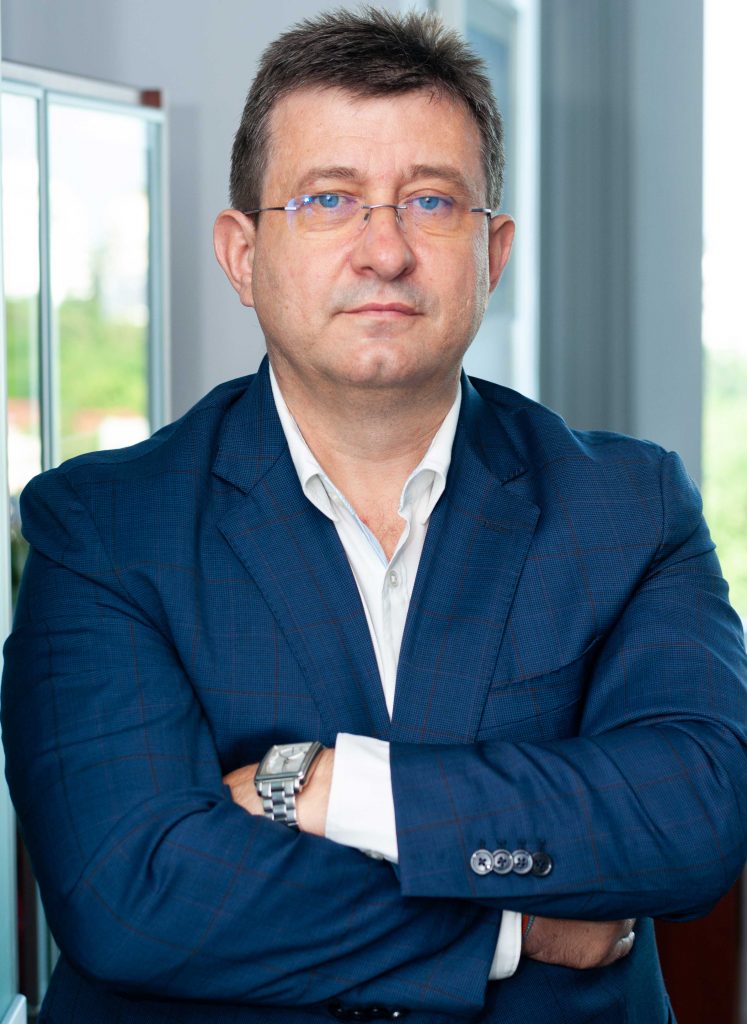 "Our business model is based on the transparency of activity and visibility of the results achieved by all our customers. The need of large consumer goods manufacturers is to find a partnership with a reliable and experienced supplier. We at FMCG trust that we are the best partner for your company. Challenge us! "
Florian Șerbănuț
Managing Director FMCG MARKETING & DISTRIBUTION SRL

FMCG Marketing & Distribution offers its partners, the consumer goods industry and their trading partners, merchandising services at the point of sale and around it and its related services: reporting, retail audit, sales promotion, POSM implementation, "Gift on Pack".
Our employees are trained, helped by advanced technology and intelligent systems to contribute through their work to increasing the transparency, visibility and availability of both the products on the shelf and the services rendered for FMCG clients.
FMCG Solutions:
Working Model that allows customers to manage their merchandising activity from each POS, by watching in real-time through the FMCG app, the evolution of the shelf, the achievement of merchandising objectives, the presence of products on the shelf, which can come where it deems it's appropriate.

We are constantly measuring indicators (KPI), increasing transparency and productivity, thereby stimulating the sale.

We cover all IKA accounts - Hyper, C&C, Smkt, LKA as well as a number of TT POS. We operate in over 2700 locations nationwide.

We propose strategic partnerships and sustainable projects that allow our customers to capitalize on the benefits of FMCG Marketing & Distribution's working model in the long term.

The digital platform allows all FMCG activities to be administered with the possibility of fast adaptation to the market changes.  

iMS

is our business solution whereby all users of the FMCG digital platform can know in real time the degree of achievement of daily merchandisation goals, can transmit specific requests at each POS system. 

 
We guarantee equal treatment for all our employees. We ensure the right conditions that provide stability and confidence.
FMCG Marketing & Distribution was established in 2004, and the first service enabled was FMCG Sales Management outsourced for various customers manufacturers/importers who wanted to develop their business in Romania. Thus, FMCG Marketing & Distribution, became the first company in the internal market that could provide such a service.
Due to a permanent concern to develop the services offered, in 2005 FMCG Merchandising is launched which became shortly the most successful product of our company.
FMCG Promoting services have been implemented since 2006 to provide complete solutions to customers already in the portfolio. Through these services we can cover the entire promoting-specific activities: sampling, tasting, information, distributing flyers, contests, etc.
Currently, through our integrated FMCG Management system, we offer comprehensive merchandising, sales and promoting solutions nationwide, both for manufacturers and importers of domestic consumer products and for those wishing to enter the Romanian market.
The experience and knowledge in retail recommends us as specialists. We can provide the best support to customers who want an innovative and successful approach to the Romanian market.
In the fields of merchandising, sales and promoting, ,we deliver high quality services that meet the requirements present in our customers strategies. We guarantee a valuable partnership through fair play, flexibility, proactivity, honesty and competitive pricing.